The Best Places To Visit in Tulum, Mexico
This includes useful information on how to get to Tulum, where to stay, how to get around, and the best time to visit! Happy travelling!!e wonder that tourists are flocking in their droves to visit this beautiful city.
I spent plenty of time n Tulum during my recent trip to Mexico and I have composed my 'Complete Guide To Tulum' to help you plan your visit.
Including useful information on how to get to Tulum, where to stay, how to get around, and the best time to visit! Happy travelling!!
`
HOW TO GET TO TULUM


There are a number of ways to get to Tulum depending on where you are coming from. The majority of tourists that visit Tulum are traveling south from Cancun to Tulum or heading north from Chetumal on the border of Belize. Whichever direction you are traveling in, there are plenty of transportation options to reach Tulum.
• Cancun → Tulum: 1 hour 30 minutes
• Playa del Carmen → Tulum: 1 hour
• Chetumal → Tulum: 3 hours
BY PLANE:
The closest airport to Tulum is located in Cancun. From Cancun International Airport to Tulum, it's approximately a 1 hour and 30-minute drive.
If you are looking for flights, accommodation or activities in Cancun or you just want to find out more information on this wonderful city, read our Complete Guide to Cancun.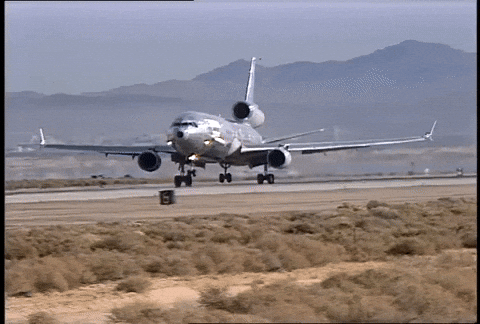 BY BUS:
Traveling to Tulum by bus is the most convenient, affordable, and popular means of transportation - public transport is SUPER CHEAP throughout Mexico
The main bus company in Mexico is ADO with daily buses running every hour from major cities such as Cancun, Playa del Carmen, and Chetumal. The Buses have plenty of leg room and air conditioning.
The main bus station is situated on the edge of the main road in the centre of town. From here, you can take a taxi to your accommodation for around 50 – 100 MXN if you are staying in town, or 150 – 200 MXN if your accommodation happens to be somewhere along Tulum Beach.
BY CAR:
Renting a car is another great way to travel around at your own pace. This particular area of Mexico is said to be the safest when it comes to driving, so it's a popular choice for tourists.
If you want to rent a car we recommend using Flexible Autos to search and book car rentals in Mexico as they generally offer the best rates, to get the best rate contact us
WHERE TO STAY IN TULUM You are spoiled for options when searching for where to stay in Tulum with cheap hostels, luxury hotels, and beachside resorts! Tulum has it all to suit the needs of budget backpackers, luxury travellers, and everyone in between. We recommend using Master Travel and Events to book your hotels or contact us
Most of the accommodation in Tulum can be found in the 3 main tourist areas:
The Main Town, Tulum South Beach, and Tulum North Beach.
I have put together a complete guide of Where To Stay In Tulum
Below I have listed a few Tulum accommodations below that I can personally recommend: Luxury: The Beach Tulum
Receive the celebrity treatment at The Beach Tulum with this adult-only, beachfront resort in South Tulum. Complete with an outdoor pool, a beach club, an onsite restaurant, and spa. This really is the height of luxury and an experience it itself.
Each luxurious, beach-front room has stylish, minimalist décor, air-conditioning, free WIFI, and a seating area. These deluxe rooms come with large comfortable beds, private entrances, en-suite bathrooms and are situated on the shoreline in the South Beach zone. The surrounding area features an abundance of shops, cafes, and restaurants. This Tulum resort is extremely popular with couples. Smaller, more intimate rooms make for the perfect couples getaway. Check Prices with Master Travel and Events Mid Range: Playa Esperanza Hotel This is eco-sensitive hotel and resort boasts unique cabins made from natural materials and is located right on the shoreline of Tulum's North Beach. With 15 different styles of rooms to choose from, natural interiors, large comfortable beds, and private bathrooms. Enjoy the free WIFI, beach bar, and ocean views. Playa Esperanza Hotel is great for a group of friends traveling together or couples. Choose a room with 2 single beds or a double bed.
Check Prices Budget: Che Tulum Hostel & Bar One of the top-rated hostels in Tulum! Complete with outdoor pool, lively bar and a large area to chill out with friends. Free Wi-Fi is available throughout and lockers are available for a small fee. Each bedroom has been designed to offer natural lighting. Featuring private bathrooms, air-conditioning, new beds and mattresses. With a huge range of rooms on offer, pick from one of the many dorm rooms or private rooms. This budget hostel in Tulum is great for travellers used to that hostel life. Check Prices . FOR ALL OTHER PLACES TO STAY IN TULUM Contact Us
HOW TO GET AROUND
There are many ways to navigate Tulum be it by car, taxi, bicycle, public transport or on foot.
If you are staying in town, you will need to know that it is around 1 hour and 15 minutes walk to the beach, so keep that in mind. I would highly recommend renting a bicycle or taking a taxi from the main town to Tulum Beach. It's approximately a 15-minute drive or a 30-minute bike ride.
Bicycle rental is generally around 150 MXN per day and you can find a set of wheels at your hostel or from one of the many bike rental stores in the main town. If you're staying along Tulum Beach, you can find a rental shop there.
A taxi ride from the main town to Tulum Beach is a set price of 150 MXN, so if there are a few of you it works out better to split this cost. Some cab drivers will try to charge you 200 MXN Don't fall for it.